Environmental Practices and Safeguards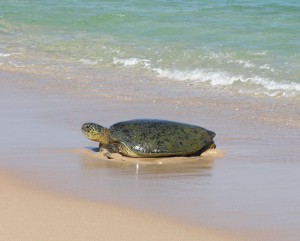 Barrow Island has been home to Australia's largest operating onshore oilfield for more than 50 years, demonstrating that conservation and development can successfully co-exist.
The Gorgon Project has undergone an extensive environmental approval process which has set rigorous environmental conditions for the construction and operation of the Project, including a $60 million commitment over 60 years to a series of initiatives to conserve the Flatback turtle population and protect other endangered species.
To meet the State and Commonwealth environmental conditions of approval, a number of Environment Management Plans (EMPs) have been developed by Chevron Australia and approved by the State and Commonwealth Governments. 
With non-indigenous species representing the greatest threat to Barrow Island's native flora and fauna, a comprehensive Quarantine Management System (QMS), requiring the commitment of all personnel, has been implemented to protect the island's biodiversity and surrounding waters.
Recognised at the United Nations Association of Australia's World Environment Awards in June 2012 for excellence in environmental management, the QMS is the world's largest non-government quarantine initiative and includes more than 300 procedures, specifications, checklists and guidelines.
As part of its commitment to protect the biodiversity of Barrow Island and its surrounding marine environment, the Government and the Gorgon Project have established three specialist, independent Expert Panels to provide advice on quarantine, turtles and dredging matters.
Each panel provides advice to the Minister for Environment and to Chevron Australia on management and monitoring each of these matters to assist in the successful planning and execution of the Gorgon Project.